ERP Testing Services
ERP Testing  Essence
ERP testing comprises QA activities that verify ERP efficiency, sustainability, security, and user-friendliness. A balanced ERP test strategy should include different testing types (including functional, ETL, and performance testing) to check if ERP software is stable and scalable, unifies business data, and enables flawless automation of complex workflows.
ERP Testing Setup Plan
Every ERP testing setup plan is different, as each enterprise resource planning solution is based on a specific business logic, differs in functions, third-party integrations, and deployment type (on-premises, cloud-based, hybrid). Below are the essential steps typical for most ERP testing projects:
1. ERP Testing Preparation
Decide on a basic set of KPIs such as the number of test cases per iteration, rejected defects, ERP requirements not covered by test cases, the test automation rate, tests' execution time. Consider ERP testing quality-related risks and design a risk mitigation plan.
2. ERP Testing Process Design or Vendor Selection
Decide whether ERP testing will be performed in-house or outsourced (fully or partially). If you opt for the in-house ERP testing option, design the collaboration scenarios between the stakeholders (a PM, BAs, the development team, the QA team, key intended ERP users, etc.). Assign a QA manager to design the ERP requirements specification in a way suitable for testing (for example, in the form of user stories, acceptance or unit tests).
Note: ScienceSoft does not recommend entrusting a test automation architecture to a manual test engineer, even if they have a programming background, as the risks of tests' maintainability and stability issues will increase.
Then, proceed to the ERP testing design activities or vendor selection.
ERP testing process design by your in-house QA team
Prepare a test strategy (including testing objectives, scope, defects reporting procedure, expected test automation rate, etc.), plan, efforts estimation. Consider training for the test team members.
Design test scenarios and decide, which ones should be automated and which should be performed manually.
Design test automation architecture.
Choose, configure, and integrate relevant tools (test management, CI/CD, test automation tools, etc.)
ERP testing vendor selection
Consider the vendors' technological and project management expertise. Pay attention to the vendors with QA certifications like ISTQB or CSTE, offering services compliant with ISO and IEC standards.
Check if a vendor has enough resources to meet your ERP testing needs.
Pay attention to the customer testimonials related to ERP testing projects.
Request ERP testing cost estimation or a business proposal.
3. ERP Testing Launch
At this stage, the ERP QA team prepares the test environment, designs test cases and develops test scripts, creates, gathers, and prepares test data.
As soon as the ERP testing is launched, the QA team should regularly report on the progress. The team should continuously collaborate with the development team to improve the test suite granularity and increase the test coverage.
ERP Testing Tools
World Quality Report 2019-2020 claims that flaky test environments seriously hinder testing ROI.
To pave the way for a seamless ERP testing process, you need to apply a holistic approach to the tools' selection paying special attention to their compatibility and ability to cater for your ERP's specifics. Here is a sample toolkit that may be appropriate for ERP testing.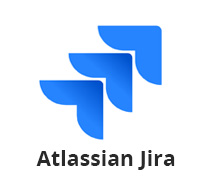 Leader in Gartner's 2020 Magic Quadrant for Enterprise Agile Planning Tools.
Jira's additionally purchased Test Management app enables: test planning, tracking and reporting; provides full requirements traceability through test cases and execution results.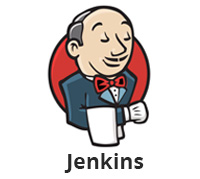 Leader in Gartner's 2019 Magic Quadrant for Application Release Orchestration.
Enables on-demand and scheduled unit and integration tests, which is a must for a CI/CD project.
Can be integrated with Selenium WebDriver and Apache JMeter to run UI and performance test suites on a scheduled basis.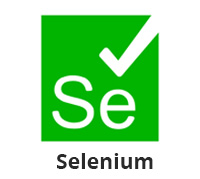 One of the most popular automated UI testing tools for web applications.
Supports the following browsers: Chrome, Firefox, Internet Explorer/Edge, Safari, Opera.
Lacks convenient reporting capabilities, so may require integrations with other testing tools, like TestNG.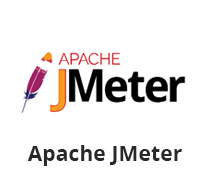 An established Java-based stress and load testing tool.
Enables testing software's functional behavior under stress load and its performance under varying loads.
Supports functional and regression API testing via features like HTTPS sampler.
Tests can be run in the GUI mode.
Professional ERP Testing Services
ERP testing consulting
With ERP testing consulting you get:
ERP test strategy design.
ERP testing setup plan.
Preferable sourcing model selection.
ERP testing optimal toolkit design with cost-benefit analysis of each software option.
ERP testing cost and ROI calculation.
ERP testing outsourcing
With ERP testing outsourcing you get:
Current QA process analysis.
QA strategy, ERP test plan, test automation strategy and architecture design.
ERP testing optimal tools selection and configuration.
Test cases design and maintenance.
Test automation scripts development and maintenance.
Test environment setup and test data generation.
ERP testing artifacts compliant with ISO/IEC/IEEE 29119-3:2013, including regular detailed reports on defects and test closure.